Pueblos Blancos
The Pueblos Blancos of Andalusia are a series of 'white' towns and villages in the Andalusian Mountains of southern Spain. One guess where they get their name!
Pronounced Mikha, this was a beautiful, quaint, vibrant, even colourful, village. Those white buildings become almost blinding in the heat of the day.
Be sure to stop at the tourist office as soon as you get there - it's not far from the taxi and bus dropoff area. Pick up a map to help you get started.
If you have a scanning app on your phone or mobile device, click on the code in the bottom right corner and up will come some information of key attractions, and a direction icon to help you get there.
The narrow, cobbled streets (which are shared by vehicles, pedestrians and four-legged creatures alike), take you up, down, around, past shops, restaurants, cafes, private homes ... you name it.
And absolutely everywhere we turned was blue! Blue pots, blue chairs, blue doors, blue windows, more blue pots, even a blue car! Apparently blue wards off evil spirits. They've certainly got themselves covered.
Mijas is well known for their donkeys - they are one of the main tourist attractions of the town! They were our initial purpose for visiting, although we decided not to go for a ride once we got there.
Back in the 1960s, tourists used to stop the locals who were riding their donkeys home to take photos or have a ride. The locals were making more money from the tips they received than the day's wages, and so a new avenue of commerce emerged.

They have over 60 donkey taxis, but I don't recall seeing any of them around the streets. Maybe there's an 'understanding' between where the donkey taxis go and where the horse-drawn carts go? We saw a couple of horse-drawn carts, one which seriously struggled to take a steep corner!
Chapel of the Virgin of the Rock
This chapel was excavated out of a rock by a Carmelite monk in the mid 17th Century. Inside is the image of the 'Virgen de la Peña' (Virgin of the Rock), Patron Saint of Mijas.
As in Madrid, their ceramic signs were beautiful!
I had so many more photos to share, so I've put them in a gallery for your enjoyment!
Ronda
The poet, Rilke, wrote "I have looked everywhere for the city of my dreams and have finally found it in Ronda." I can fully relate to his sentiment. This is truly a beautiful and amazing place, steeped in history.
Ronda has been inhabited, conquered and/or ruled by Iberians, Phoenicians, Romans, Moors and Christians alike. You'll find evidence of its history all around: city walls, castles, residences, places of worship, arches, baths, bridges, gates, wells, and much more. As if that's not enough, it has endured plagues, epidemics, banditry, even destructive lightning strikes.
We only had just over half a day here to cram in as much as we could. I think we did good!
El Tajo Gorge & Puente Nuevo
Ronda is located on a hilltop, built on both sides of a limestone cleft known as El Tajo Gorge. On one side, the 'old town' and on the other, the 'new town'.
Because of the cliffs, Ronda was one of the last Moorish cities to fall during the Reconquest of Spain by the Catholic monarchs.
One of the main features of Ronda is the Puente Nuevo (new bridge) which straddles the gorge and the rio Guadalevín some 100m below. It was finished in 1793, and apparently the architect fell to his death while trying to etch the date into it! It truly is an engineering feat, and is a wonder to see. I'm hoping the photos convey the grandeur of the gorge and the bridge.
One place that visitors flock to is Alameda Park and El Balcon Del Cono (balcony overlook). Have a look why! What magnificent views over the Serranía de Ronda mountains!
There are a multitude of restaurants overlooking the gorge – visitors are certainly spoiled for choice. We went to El Morabito, we had an absolutely beautiful lunch on the terrace overlooking the valley below. The views were spectacular.
Plaza de Toros De Ronda
Ronda is famous as the birthplace of modern bullfighting.
The bullring certainly takes centre stage. It is recognised as the first purpose-built space for bullfighting in the world! Barbaric 'sport' but a grand structure in an amazing historic Spanish town! Built around 1772, the first bullfight took place in 1775.
Make sure you wander through the bullfighting museum too, it's full of fascinating information and artefacts showcasing the history of bullfighting: costumes, engravings, lithographs, prints, oil paintings, and even some original posters. You'll be quite surprised how slight the bullfighters were! I'd liken the size of their costumes to what an average 12 year old boy would fit into today! This is one place where they don't allow photographs, however, I honestly hadn't seen the signs (I'm embarrassed to admit now that while processing the photos, I've noticed a little 'no photo' graphic in nearly every photo I took in the museum!). I wondered why people were giving me dirty looks until suddenly I noticed them! I stopped taking photos, but here's what I did get: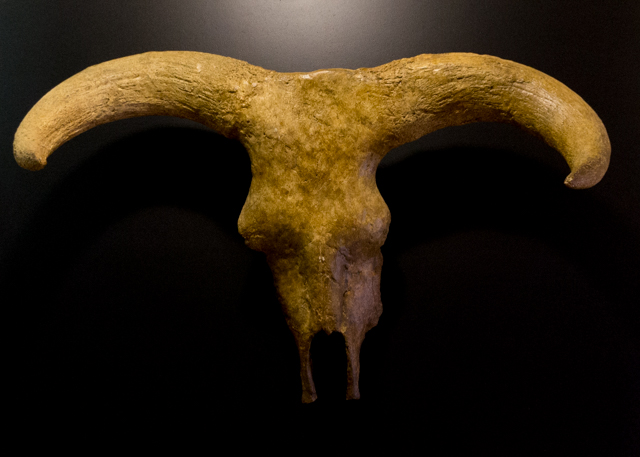 Take a walk through the pens to see how they managed the bulls! The ingenuity absolutely astounded me.
We didn't have the time but, if you're into these sorts of things, visit the Royal Harness & Livery Collection, the Real Maestranza Gallery and the Antique Firearms Collection.
I'd strongly suggest you spend at least a night and a day here (even more), or plan a very early start and late departure. There is just so much to see here. I was so disappointed I didn't know how big it was before we'd visited.
And on the way back to Marbella, we stopped at an overlook to take in the Costa del Sol, Gibraltar (that jagged rock just left of centre) and Morocco (left of and beyond Gibraltar)!
Again, so many more photos to share, so another gallery.
The photos in this blog were taken using phones and Sony NEX-5N.
Back to Blogs