French Quarter
The main thing you'll notice as you wander the streets of the French Quarter is the architecture!
Throughout its history, New Orleans has managed to blend Spanish, French, Creole and American styles together in an enchanting way and every time I turned around there was another beautiful building to photograph!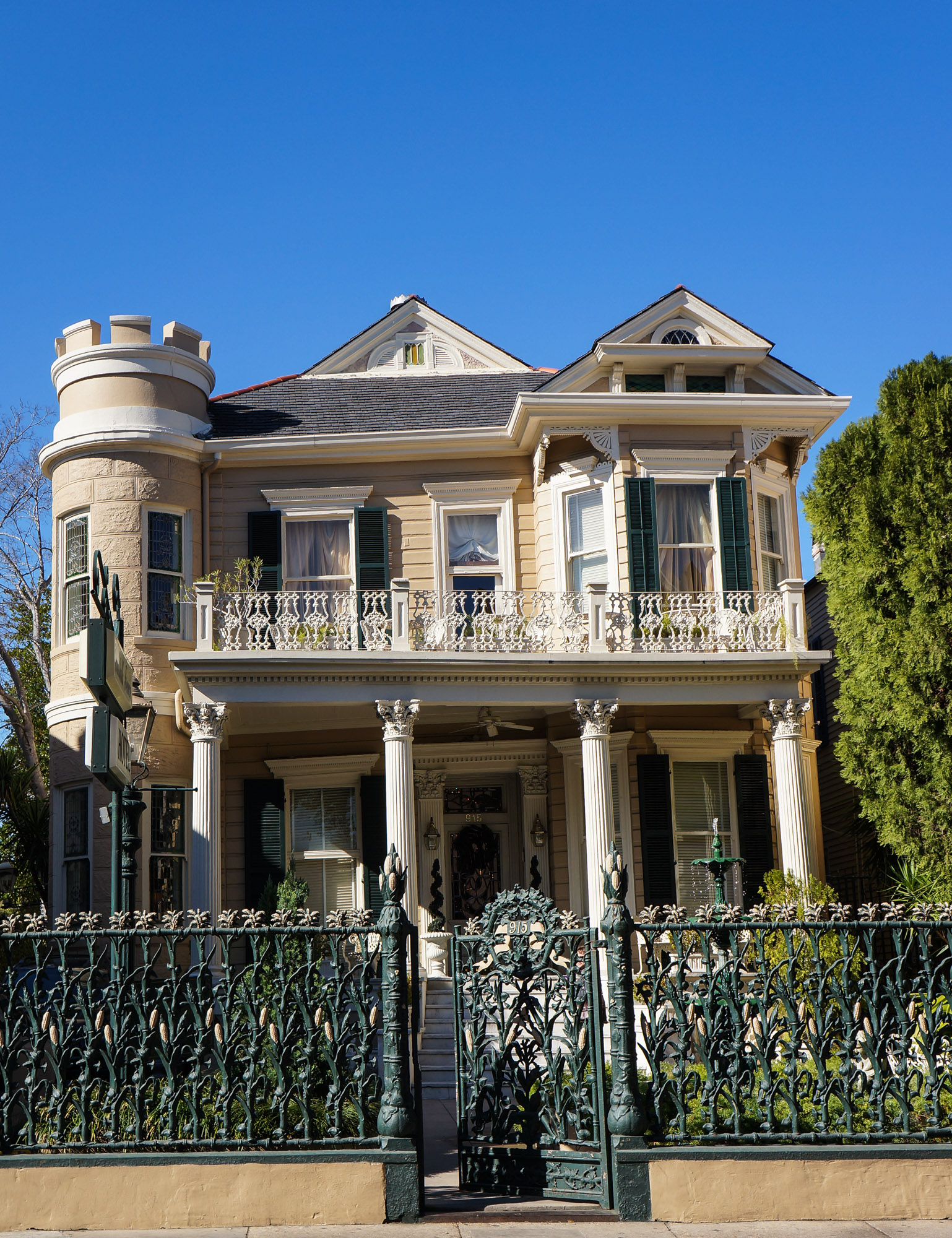 I absolutely loved the ironwork and the hanging planters and baskets - they just made the buildings even more beautiful (if that was even possible).
Although difficult to choose a favourite, the stand out for me was Hotel Monteleone.
The streets are full of an eclectic mix of things to see and do – antique stores, galleries, historic homes, museums, street performers, horse drawn carriages, boutiques, restaurants, cafes and bars – there is something for everyone.
We walked the French Quarter for 5 hours, and only went back to the hotel because my camera battery had died and I didn't have a spare (and our feet were killing us).
Make sure you visit Jackson Square where Major General Andrew Jackson has been immortalized at the centre of the park, wander through the gardens, and make a wish as you toss a coin into the fountain (or just watch the birds grooming themselves!!) then head over to St Louis Cathedral and the Lousiana State Museum.
Click here to read New Orleans Part 3 - Garden District
The images in this blog were shot using Sony a6000 and iPhone.
Back to Blogs